Where Building Begins
Whether your structure needs to go due to the ravages of time, a natural disaster, or hazardous materials, we are equipped to help you move forward. We enjoy being the first contractor on site to give new projects a clean slate and stable foundation. We want the next phase to proceed as quickly and safely as possible.
We are experts in heavy highway and structural demolition based in Lexington, KY but licensed throughout the region. Our leadership team has over 130 years of combined experience in commercial, governmental, industrial, and residential demolition, excavation, site work and hauling.
We …
are fully licensed and insured
own equipment
employ a full-time Safety and Compliance Officer
reclaim, recycle, and salvage materials
specialize in asbestos abatement, hazardous materials, and environmental remediation.
We have a broad range of experience—taking down everything from city blocks to bridges and schools.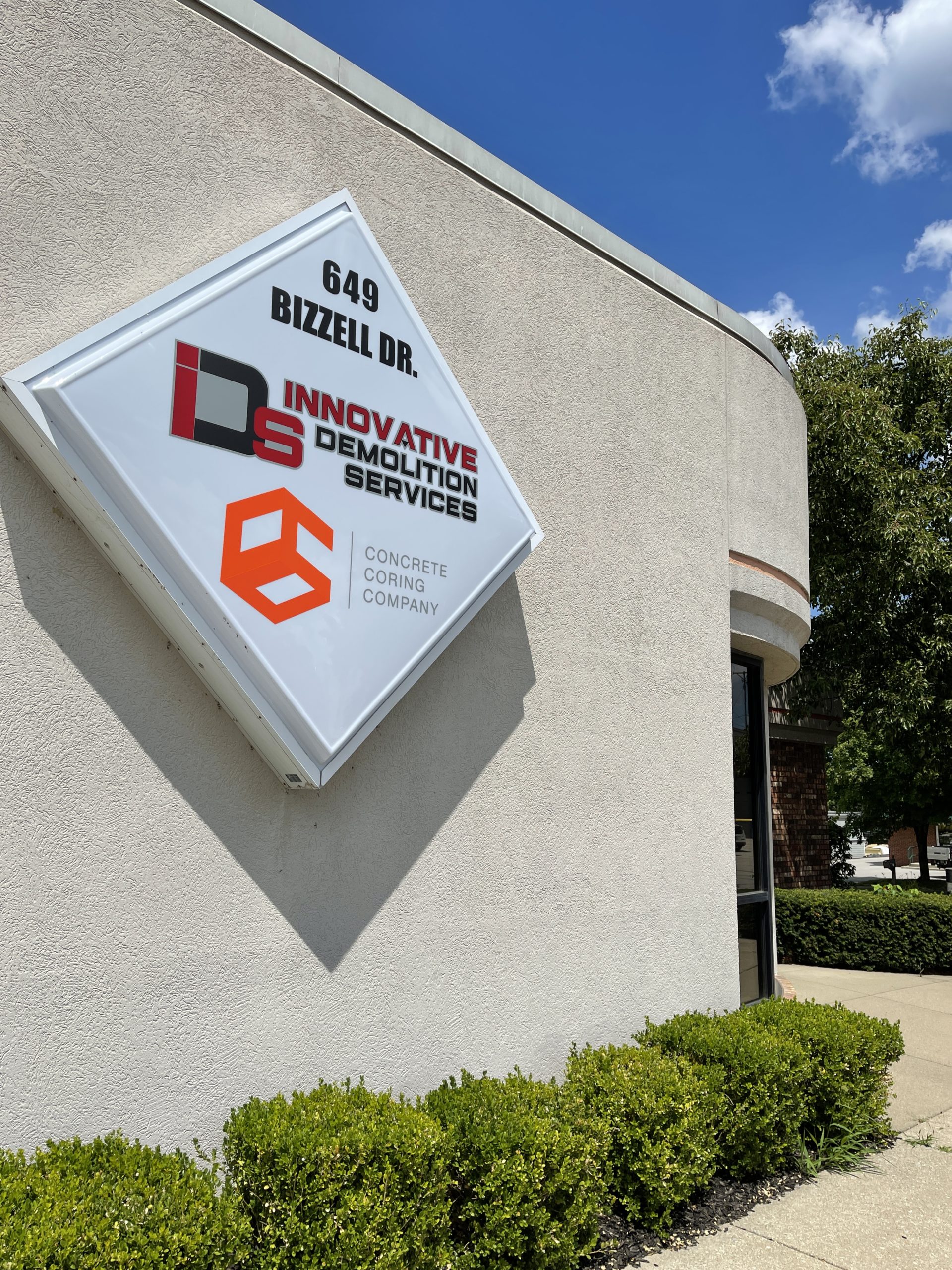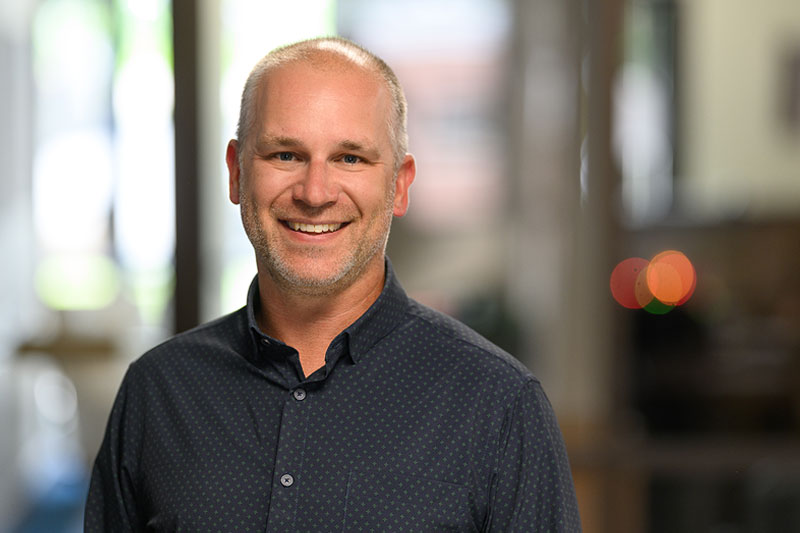 Colin Stout
Managing Member
Finance/Estimating
With 20 years of experience in finance, accounting, estimating and management, Colin is able to assist customers with budgeting, planning, and understanding tactical and financial impacts of their projects. He enjoys knowing that Innovative Demolition teams are capable of tackling the most difficult of projects and drive results with data, hard work, and a breadth of industry knowledge held by very few others.
Experience
Over 20 years of construction management experience
Over $100 million in demolition projects estimated annually
20 years of professional financial background and experience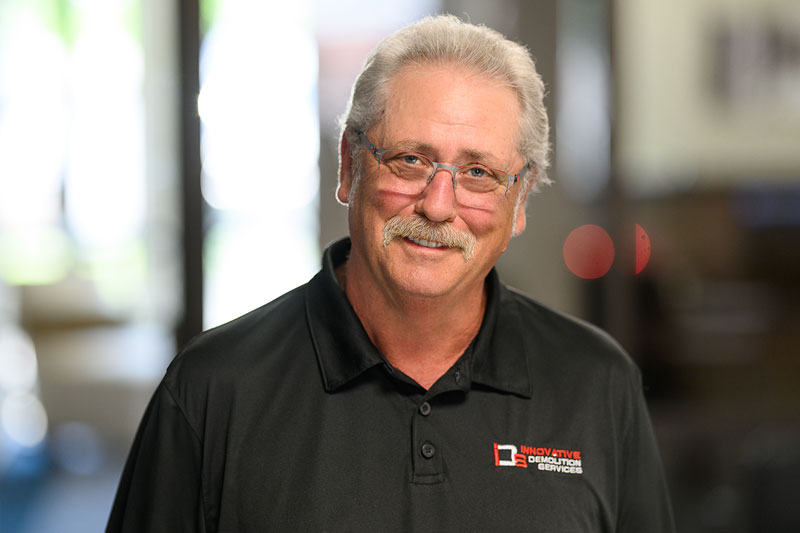 Paul Sharp
Managing Member
Estimating/Executive Project Manager
Paul has 20 years of experience as a professional demolition manager, with a vast knowledge of large equipment and industry requirements. He is a respected leader, capable of producing highly-skilled and motivated teams who are focused on aggressively reducing or eliminating waste while maximizing productivity. He demonstrates authority in bridge, commercial, and residential demolition while streamlining business and financial activities.
Experience
Over 50 years of heavy equipment operating experience
Over $100 million in demolition projects estimated annually
Over 250 urban core projects completed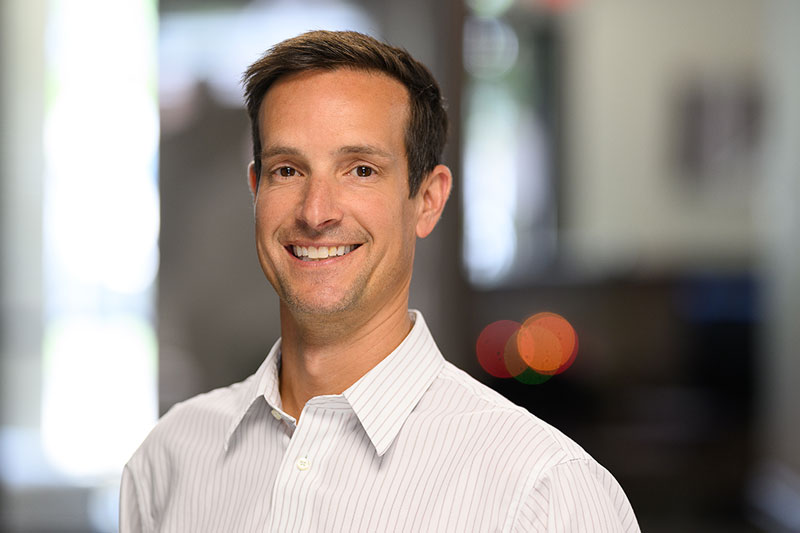 Jeff Metze
Managing Member
Executive Project Manager
Across 30 years of experience in sales, marketing, engineering and construction, Jeff learned that the best way to tackle the unique challenges and opportunities presented by each project is through proactive planning, scheduling, and data-driven processes. He thrives on improvement and follows through on commitments.
Experience
Over 15 years executive-level project management
10+ years construction-specific project management
Led multiple urban core projects valued at over $1 million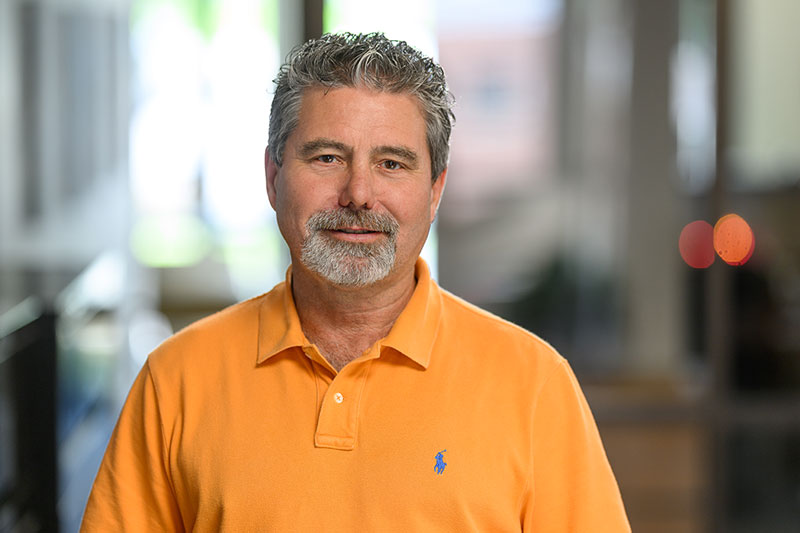 Roger Fitzpatrick
Managing Member
Executive Project Manager
With 40 years of experience in demolition and construction management, Roger puts together teams that have a reputation for completing projects on time, on budget, and to the satisfaction of some of the most demanding clients in the southeastern region. He has a deep respect for the people, values, and team effort found at Innovative Demolition.
Experience
Over 50 years of industry-specific demolition experience
Extensive inner city and urban development demolition project experience
Over 25 years of executive-level company management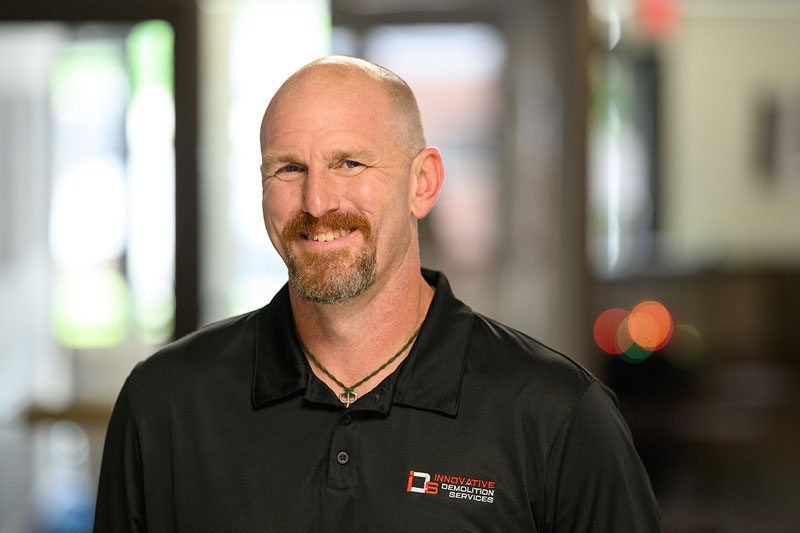 Mike Adkins
Inventory Purchasing Manager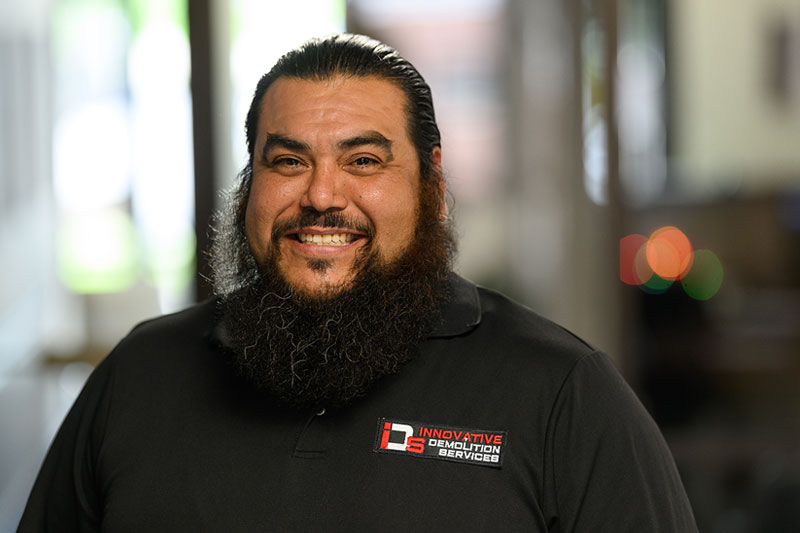 Lozz Castillo
Operations Manager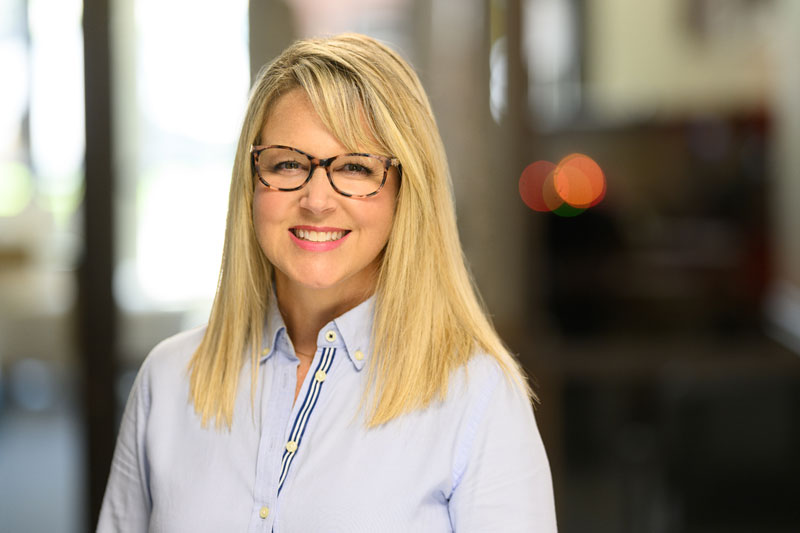 Jessica Cornett
Assistant Project Manager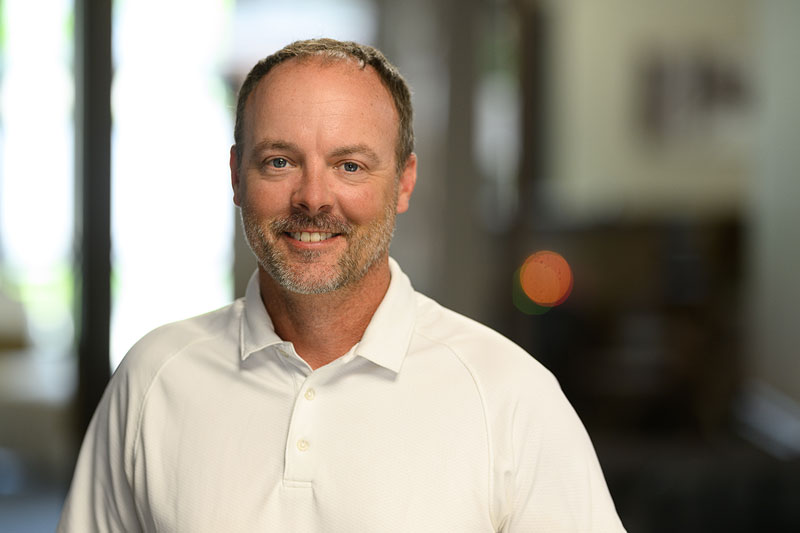 Brad Daugherty
Project Manager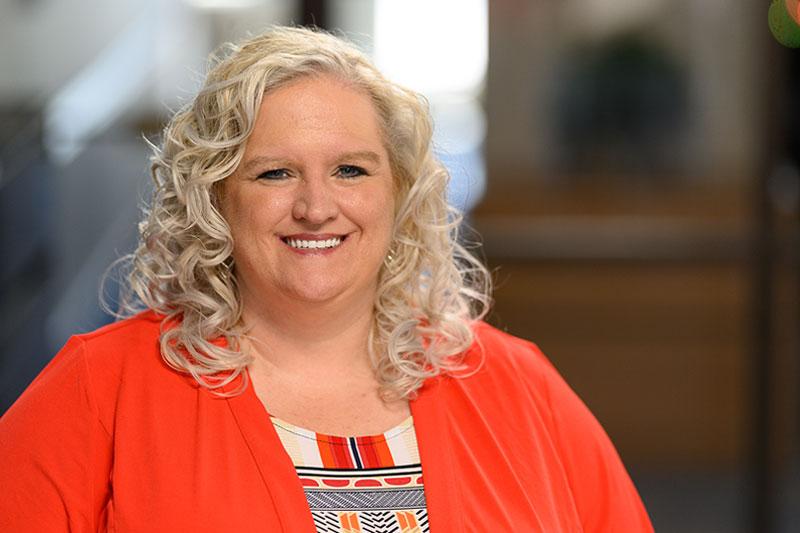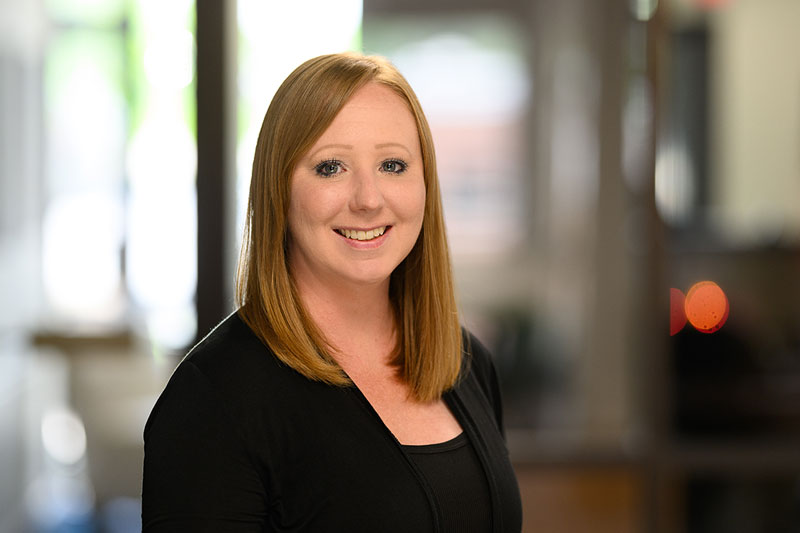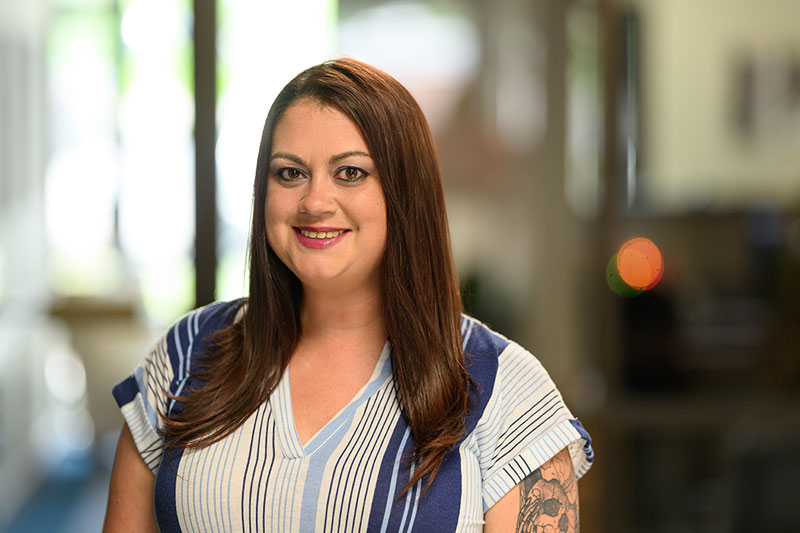 Brittany Rison
Safety & Compliance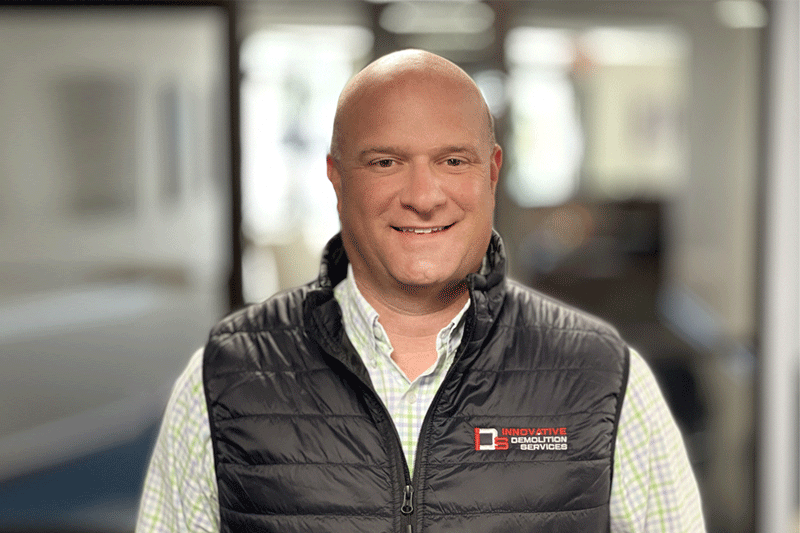 Bryan Moore
Director of Operations
Mark Patrick
Project Manager
Professional Credentials & Affiliations
Licensed contractor in states of Kentucky, Tennessee, West Virginia, Ohio, and Indiana
Demolition and wrecking license for city of Louisville and state of Tennessee
100% OSHA compliant
100% First Aid trained
100% Blood-Borne Pathogens trained
100% Reasonable Suspicion trained
Drug-Free Workplace
Prequalified by Kentucky Transportation Cabinet
Member of Association of General Contractors, Kentucky chapter